Export of the training results¶
The progress of the trainees can be monitored via the available reporting options. The reports can be accessed from the training administration homepage.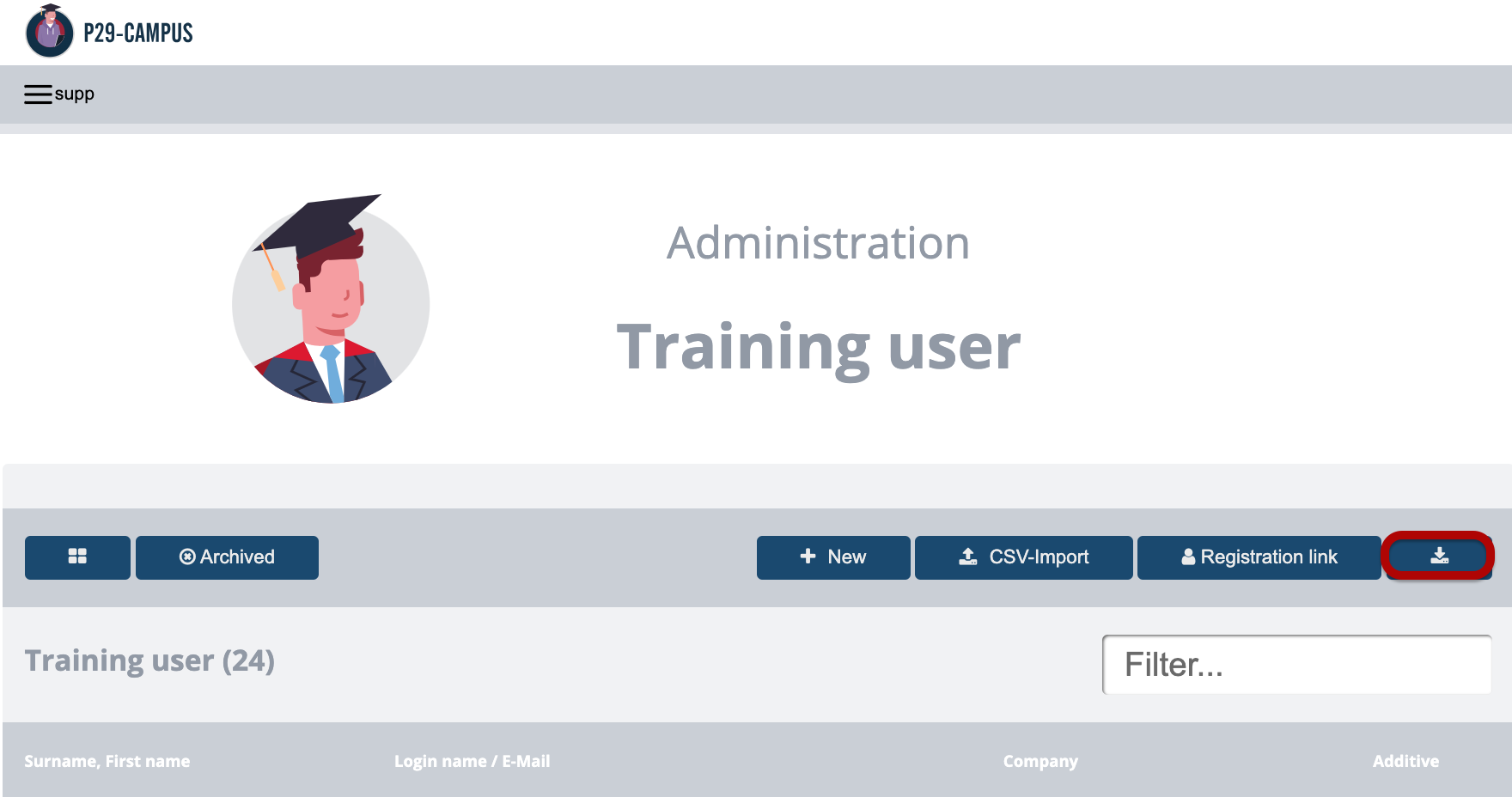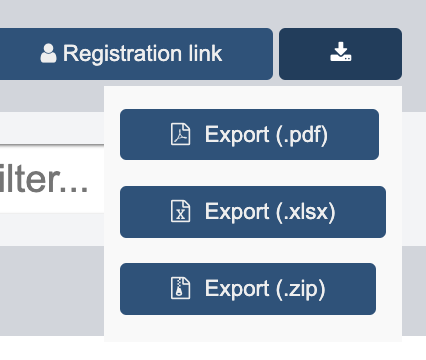 Currently, 3 output formats of the report are offered:
report: Generates a web page for viewing. Export(pdf): Generates a PDF document. 3.
export(xlsx): Generates an Excel document with 2 tables, one as a matrix (courses in columns) and one as a list (courses in rows). matrix (trainings in columns) and once as a list (trainings in rows).
For further processing, we recommend using the Excel export, as this is the easiest way to further refine the report according to your own wishes (e.g. separate by company).
In addition, it is possible for all participants to export certificates of their own connected trainings in the account, e.g. to file them in the personnel file.
Automated export of training progress¶
As an administrator or training coordinator, you have the option of having the training export sent to you automatically and regularly. To do this, as a user with admin rights, click on your user profile in the top left-hand corner:

There you will find the section on automatic reports in the lower section. Select "Yes" here. There you can set the repetition cycle of the automatic reports by e-mail and choose whether you also want to receive the report in Excel format: