In the DP module you can create and manage your directory of processing activities according to Art. 30 GDPR. You can access the DP module via the side menu or in the DP overview section.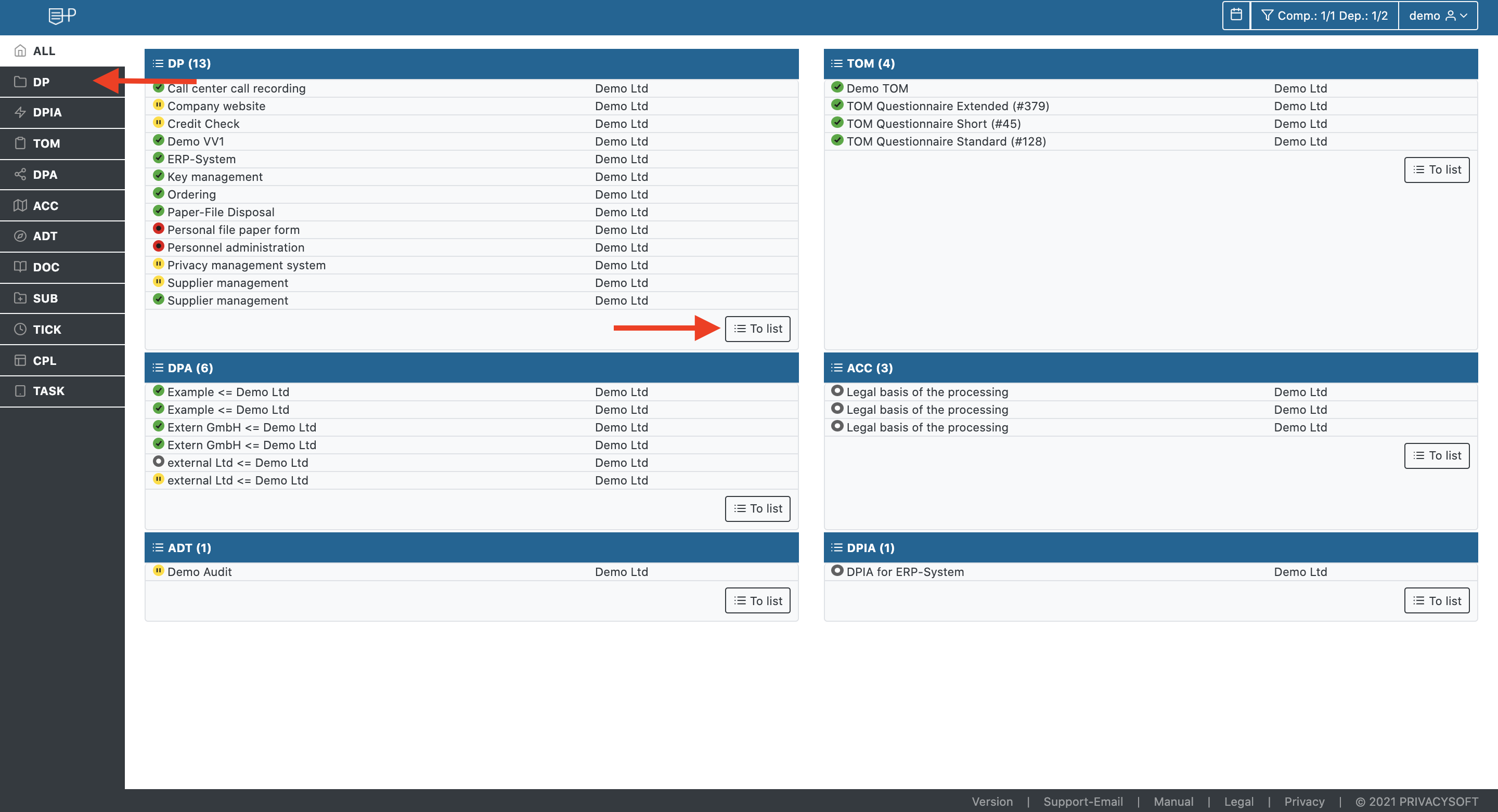 Create a new DP¶
You can create a new one by clicking the [+] button.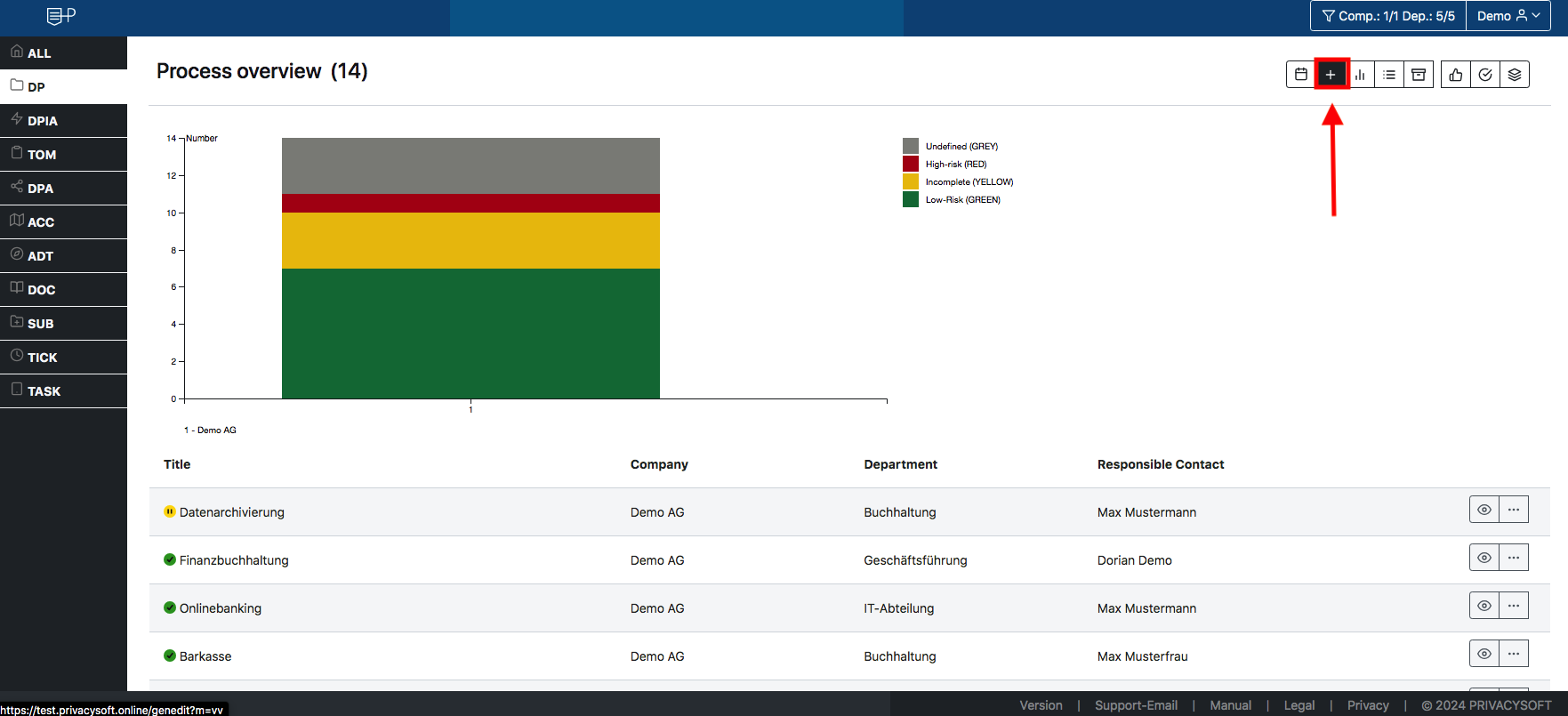 In the first step of the creation wizard, select the template of processing. For an individual new DP, you now select a standard template to enter a new processing: "GDPR Processing Activities | Standard in German (#13v10 - recommended". For this you have the choice between the German, English and French version. There are also some completed sample templates for specific processing available, which only need to be adapted to the internal processes.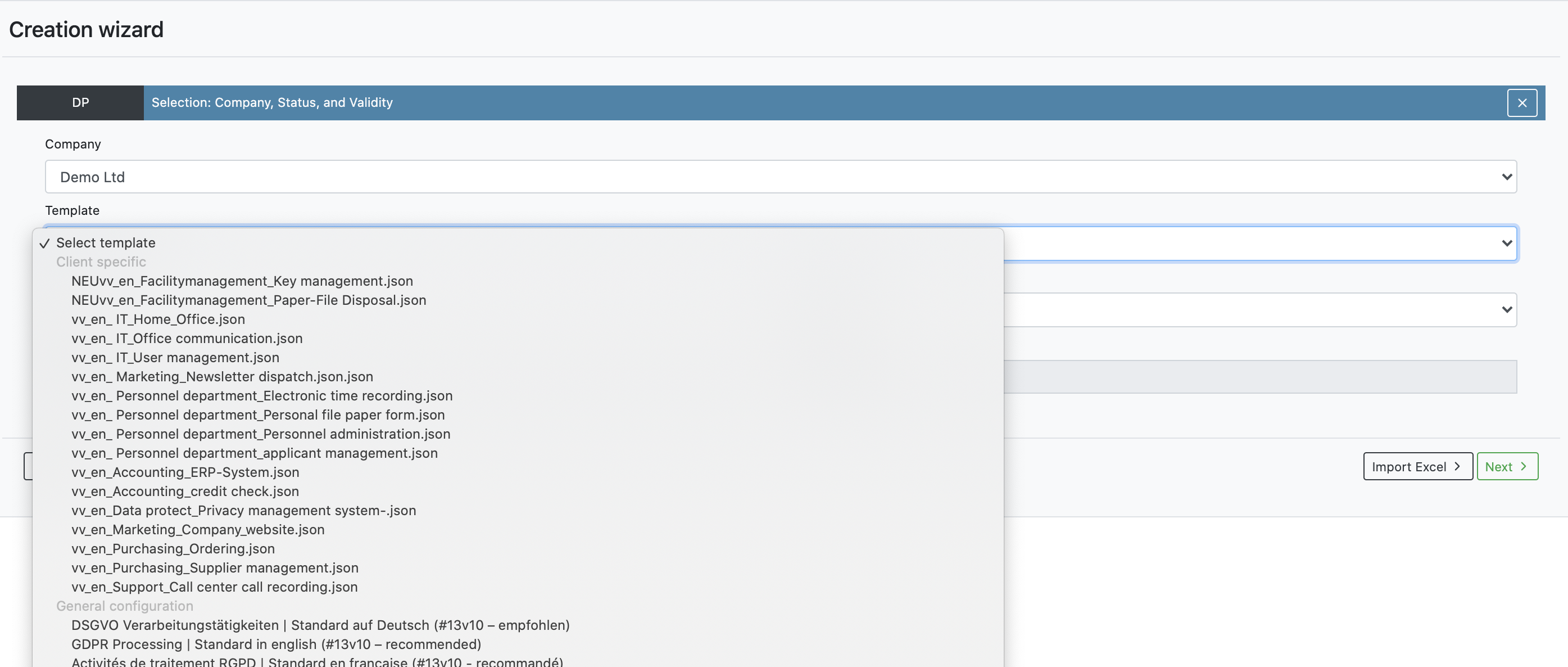 In the next step you can specify the name, department and responsible contact of the processing.
Warning
If you create a new Department in the course of creating a processing activity, it will be automatically assigned to your user, but in order to be able to see objects from this department, you must first activate the department in the Filter.

The processing is now created and you can fill in the description, purpose, etc.

Evaluation of a DP¶
The evaluation of all documents in Privacysoft, including DPs, can only be performed by a person with the DPO user role. To evaluate a processing activity, carry out the following steps.
First click on the thumb icon in the row of structural data.

There you select the desired overall status, you have the choice between.

Low-Risk

Medium-Risk

High-Risk

After finishing with [Save|Document], the document has the selected evaluation status.

Delete/archive DP¶
Processings cannot be deleted but can be archived. To do this, go to the processing (pencil icon)

and set the document status there from "active" to "archived".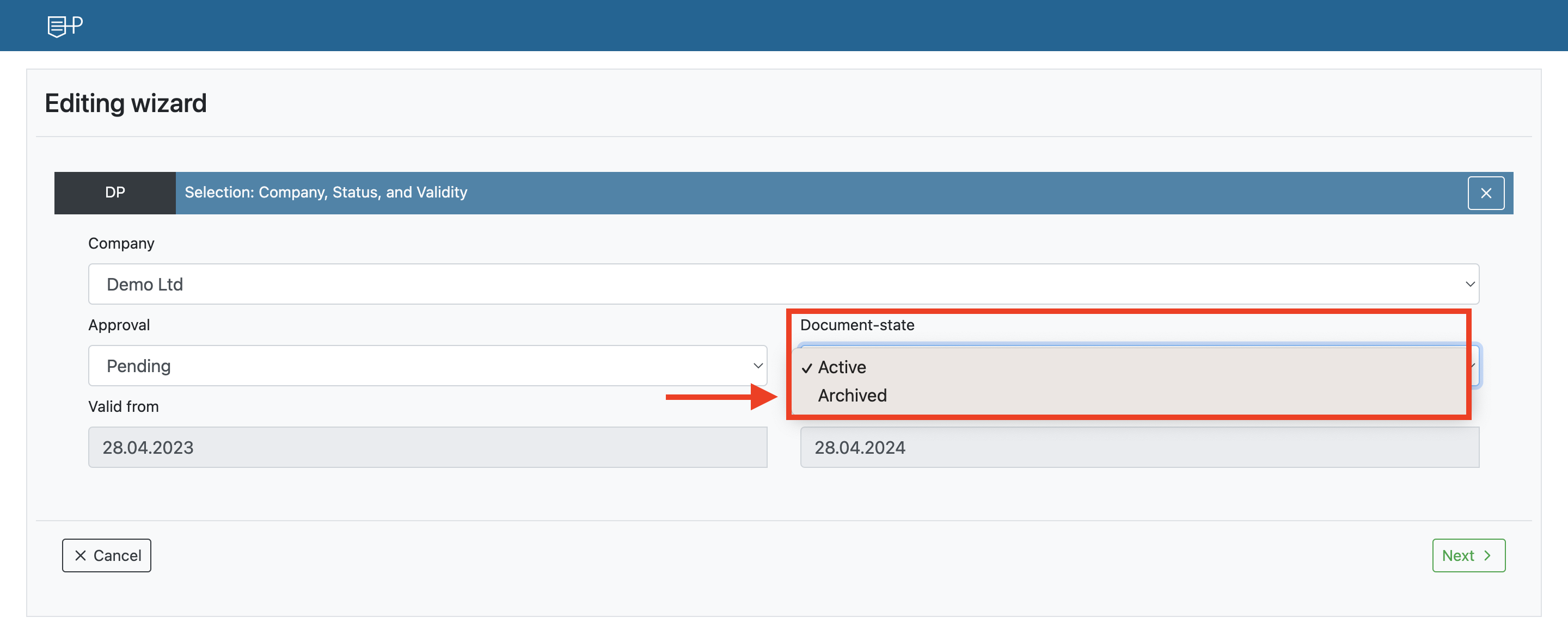 Attachment of a data protection impact assessment¶
If you reach a critical value (red) at point 13 in the risk assessment or the processing is blacklisted by the supervisory authorities, a data protection impact assessment must be performed. Start the installation by clicking on the DSFA icon in the upper right corner:

For more details on how to create a DSFA, see the Privacy Impact Assessment section.
Visibility - Findability¶
If you can't find your DP and also can't see it in the list, it is most likely due to the filter settings, for more details see our chapter Filter.
Additional values for module DP¶
You have the possibility to submit or link your processing activity with further data.
The entry point of these so-called additional values is the dark gray button field:

Here you can find the icons for keywords, attachments, links and comments. On the document level the keywords are displayed below the button field, on the question level the same button field is used, but with an additional button for the keywords.
Reporting¶
A report on one or more DPs can be output via the Report Wizard.