TOM¶
You can access the TOM module via the side menu or in the TOM overview section.

Attachment¶
You can create a new one by clicking the [+] button.

In the first step you can select for which company the TOM questionnaire should be created and select the template of the questionnaire. The questionnaires "short" (45 questions), "medium" (128 questions) and "long" (379 questions) are available in German and English. Another new feature is the "TOM Self-Check Recommended" questionnaire (232 questions), which is based on the good practice template of the Bavarian State Office for Data Protection Supervision. You can also set the release status, document status and validity period here.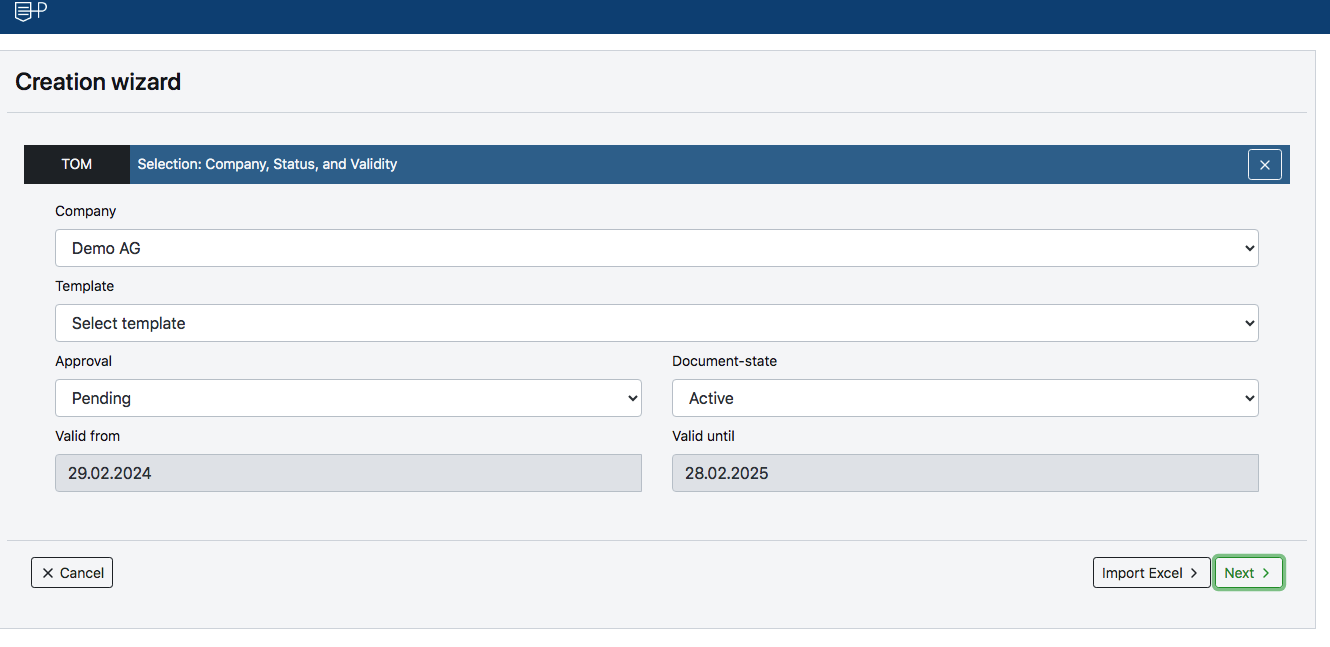 In the next step you can define the name of the TOM questionnaire, as well as determine the associated department and the responsible contact. With Save | Exit the TOM questionnaire is created and you can answer and rate the questions, provided that your user is assigned to the corresponding rights group.

Once the TOM questionnaire has been created, you can answer the questions. Click on the questions to start answering. For the data protection officers, a field for evaluation with free text field is stored here.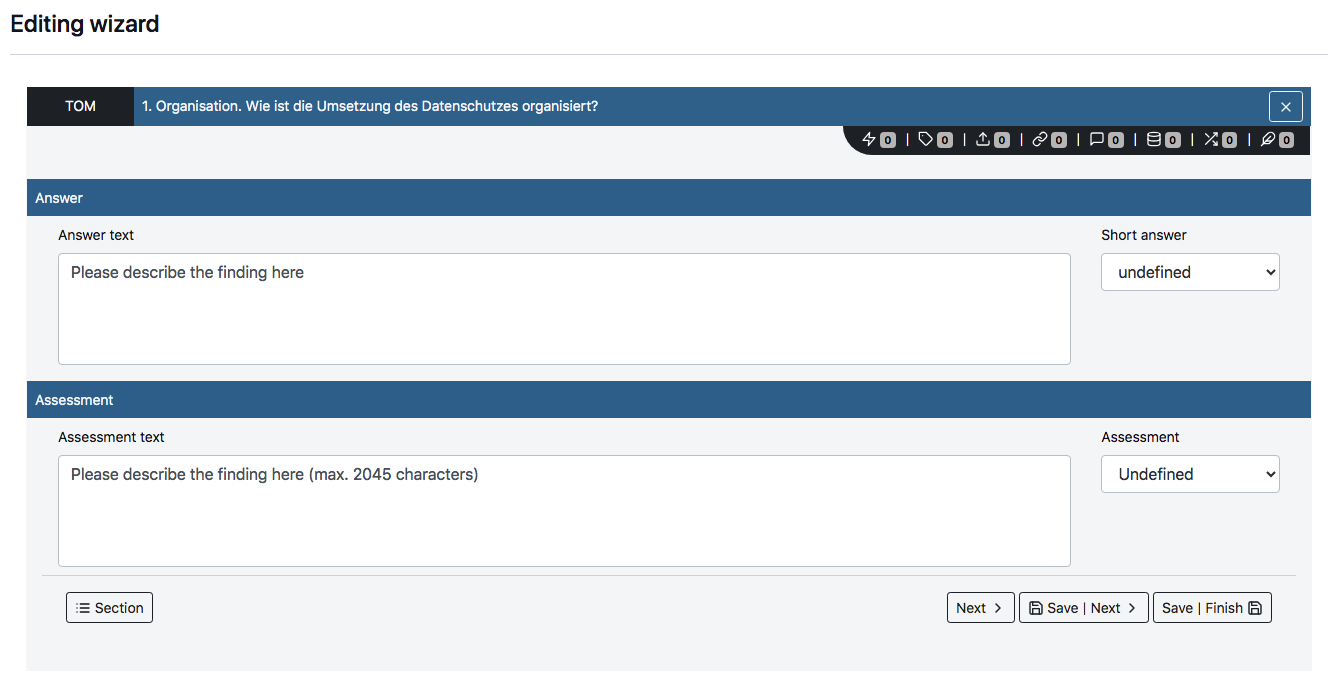 Reference
If a TOM module that has just been created is not listed, you should first check the Filter settings. The department in which the TOM module was just created should be activated here.
Evluation of a TOM¶
To evaluate a TOM, carry out the following steps.
First click on the thumb icon in the row of structural data.

There you select the desired overall status, you have the choice between.

Low-Risk




Medium-Risk




High-Risk




After finishing with [Save|Document], the document has the selected evaluation status.

Delete/archive TOM¶
TOM catalogues cannot be deleted but archived. However, files that have been uploaded to TOM or other documents in PRIVACYSOFT can be permanently deleted, see [Attachments]+(../adds/delete_attachments/index.md). for more information.
For archiving, go into edit mode via the three-dot menu in the list view or in the document itself via the (pencil icon):

and set the document status there from "active" to "archived".


Visibility - Findability¶
If you can't find your TOM questionnaire and also can't see it in the list, it is most likely due to the filter settings, for more details see our chapter Filter.
Reporting¶
A report on one or more TOMs can be generated using the Report Wizard.