Systems¶
General¶
The Systems function replaces the question about the applications and systems involved in the directory of processing activities. If you maintain the systems involved there, you thereby create an overview of all systems where personal data is processed. However, the systems can also be added in the other modules such as TOM, DPA and Audit.
In a DP you can find systems in the bar of additional functions.

Creation of a system¶
Under Systems you can select elements that have already been created or create new systems. In the display you can switch between active and archived elements. In addition, inserted elements can also be archived again here.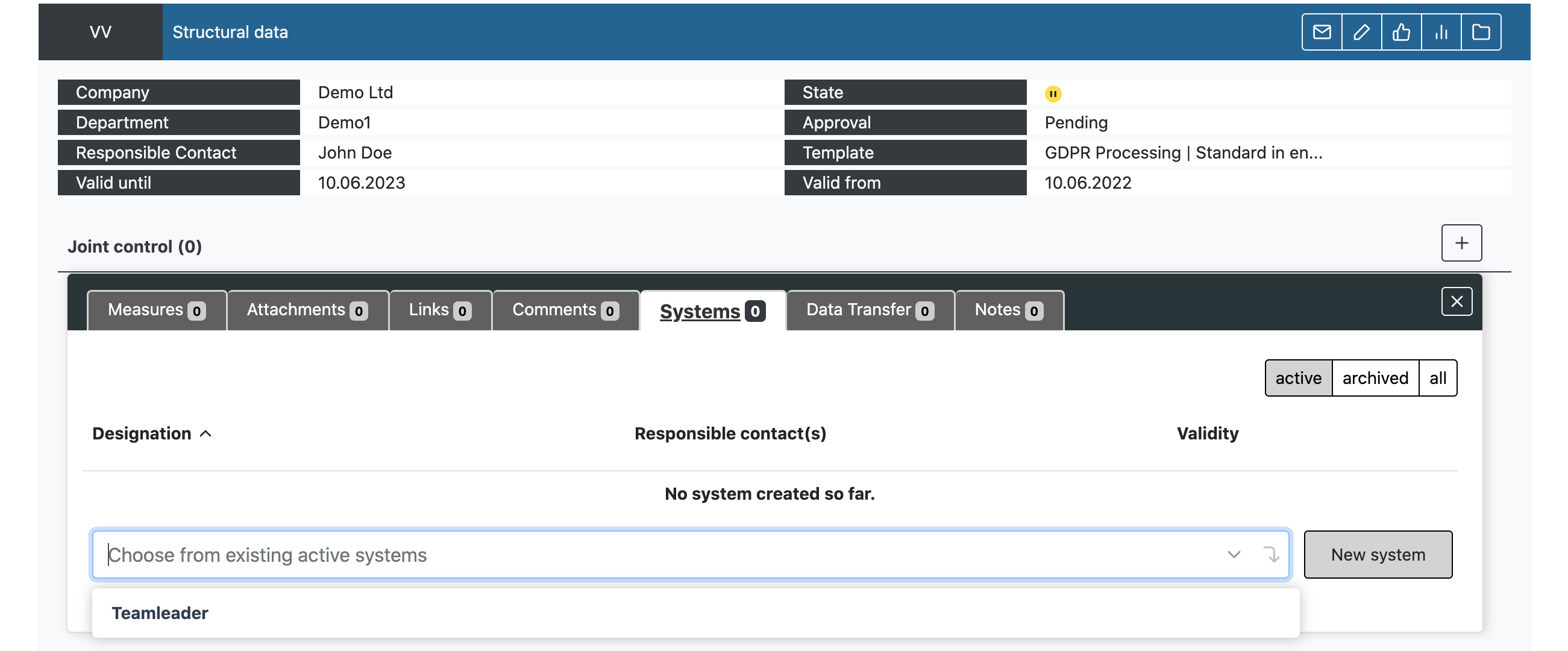 When entering a system, the mandatory fields Designation of the system and Type of the system must be filled in, all other fields are optional.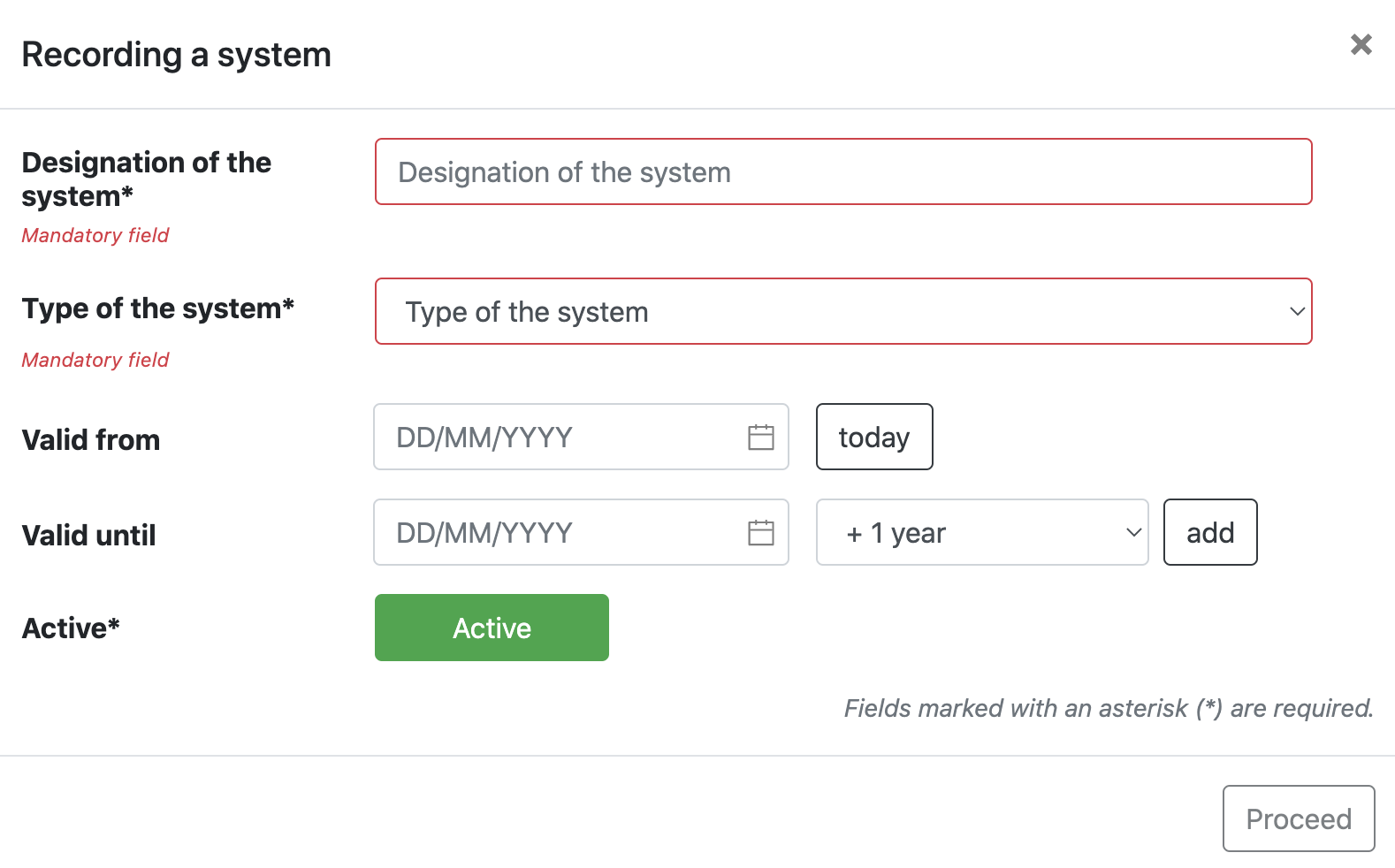 In the next step they come to the description of the system. Here they can describe the system in more detail and define responsible contacts.
You could now complete the installation with [Save and Exit] or you could additionally document a deletion procedure on the system.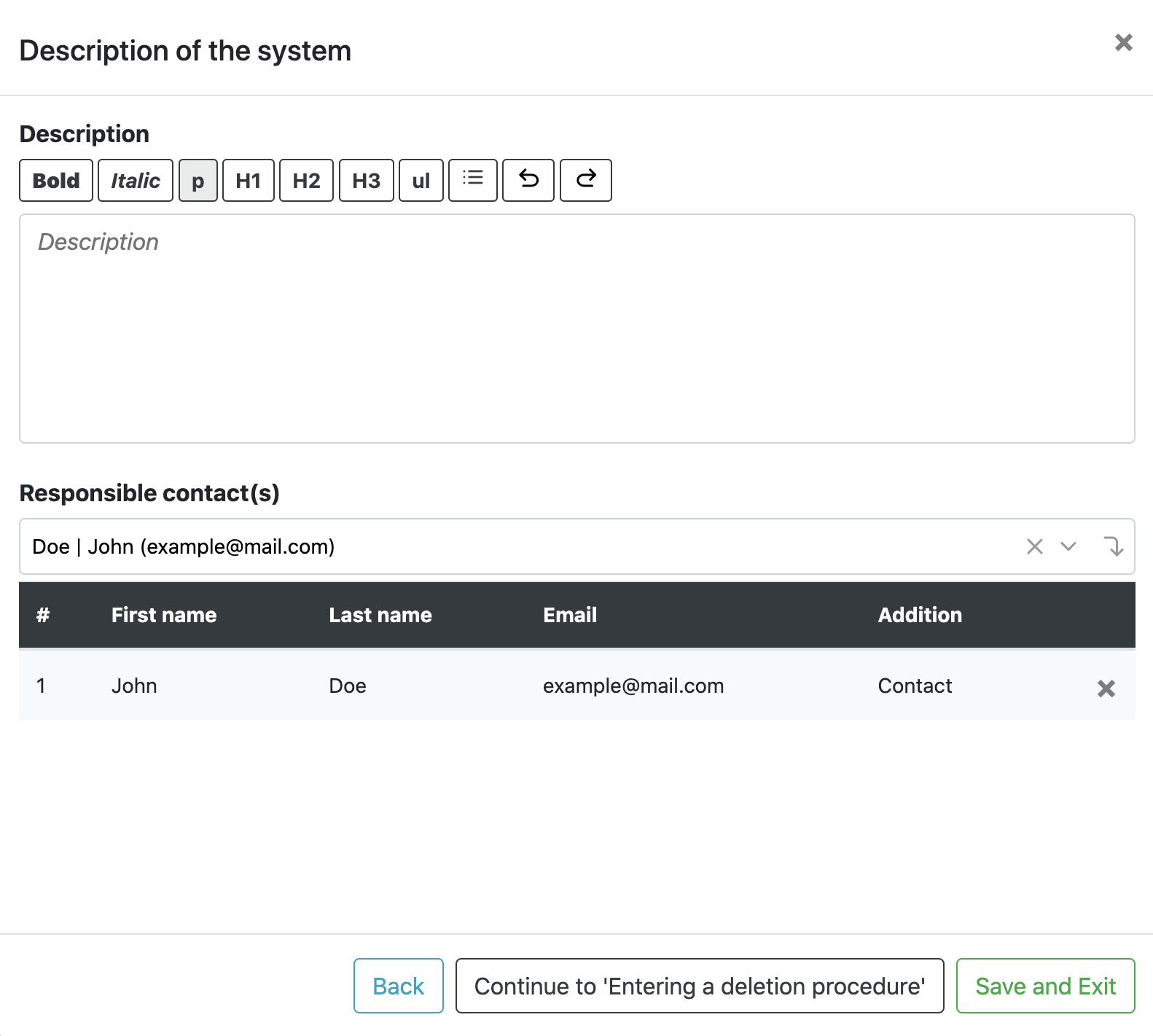 Creation of an extinguishing process¶
Finally, you can describe the deletion procedure in the free text field. In addition, common deletion periods are available for selection in the drop-down menu.